THE BARBARA STRANGE/KALI KARNIVORA/... PAGE
SLIDESHOW FEATURING THE TRIPELEXIR SONG "LE'TUM." ENJOY!
"I AM I THINK, THEREFORE, I THINK I AM."
These are the words B Strange uses to describe HerSelves in relationship to her personality structure.

"I'm on the ultimate ID trip. I let my EGO take it from there," she says.

Diagnosis: TRIPOLAROIDAL TRIPTOGAZMIC DIVERSEDEMONESS REFLEX (TT3-D2RX).
Three effective windows access and activate the primary functions of Barbara's psychological universes.
The first window is, of course, the very reflection of her Strange Selves, both being Opposite Direction Reflections (ODR's).
The result of activating through this first window is Barbara Astarte, the reflection of Strange.
This polarity is HEMISPHERICAL.
The dual nature through which B Strange 'recognizes' herSelves is accessed via the second window. Barbara Wyrd is the activated personality of Astarte's Self-reconciliated reflective opposite. It must also be noted that the distinction between Astarte and Wyrd is simply subjective. Indeed, they are sisters. If one becomes rampant and unpredictable, the 'Other' is able to fit neatly and conveniently each particle of subterfuge into its proscribed department.
| | |
| --- | --- |
| | When activity is set in form, modus in situ operandi, the most X-treme effect is Barbara X. THIS IS THE PART OF THE X-PERIMENT WHERE THE DOCTOR BLOWS UP IN THE LAB AND THE MONSTER BECOMES MADNESS. It is also the comatose priestess of the oracle. These are the deep, dark halls of Barbara's underworld. Barbara X is the proverbial and ritual crossroad, the corpus callosum par excellence. |
| | |
BARBARA STRANGE: A CASE STUDY
HypnoTriptologist, Dr. Z demonstrates the theory of transitional personality metamorfusion on the subject,
Barbara Strange. Strange is diagnosed a bipolar class 1. The full range of episodes 'happen' from the mildly manic
to catatonic features with post-partem onset, recurrences manifesting
in incendiary outbursts followed by deep trance states.
| | |
| --- | --- |
| The session begins at the local coffee shop. The opening ritual begins with the prescribed Mocha Latte XXX espresso. Several minutes after the elixir is administered, Strange reacts by stomping her heels and raving incomprehensible utterances and creates a 'scenario', thus transforming into a red gowned java-vixen. The immediate effect is only very temporary, fortunately, as other occasions have been known to produce even more volatile reactions. | |
| | |
In more acute episodes, Strange has been known to go into Hypergasm, assuming the form of a broom riding harpie, and one or more occasions has bitten
the finger off a curious bystander. Strange seems otherwise disposed to 'Doll Breaking' episodes
if only to return diligently to the tasks of re-assembling themů
interchangeably 'Altared', however.
In this particular session, Dr. Z utilizes the Transtrip Hypnofusion technique.
Dr. Z: "What does the child see as her opposite inside the Wyrd mirror?"
| | |
| --- | --- |
| | B Wyrd: "The opposite of the child is an adult. She does not play with her dolls right. Innocence sees wisdom. Light sees through the mirror backwards. Because she breaks off all their little heads and pokes them with needles. Ra sees Hades. The cobra sees a vulture." |
| | |
Dr. Z: "That mirror is the illusion revealing the opposite truth of ones selves. It is receptive, yet it acts upon you.
What happens when Sekhemet reflects Hathor and likewise?"
B Astarte: "Blood and wine become mingled. Opposites blur and create an elixir. I see ice over obsidian hills and rivers of mercury."

B Wyrd: "They take their dolls to the grave with them. They take them down down to break them apart and reshape the universe."
Dr. Z: "Am I speaking to Barbara Wyrd?"
B Astarte: "You are speaking to Wyrd."
Dr. Z: "Take me down to where they bring the broken pieces."
B Wyrd: "You will need a key to get downstairs where she keeps them."
The polarities between the two distinctly X-pressive personalities that manifest in
Strange remain yet to be reconciled.
Bipolar 1 disorder as recognized in DSM IV, however,
does not diagnose Triptogasmic Reflex disorder.
| | |
| --- | --- |
| | B Astarte relates to herSelves through the appearances of Wyrd. At this point in the interview, she produces a knife and cuts carefully into the Wyrd reflection, rendering the white blanket of snow into a crimson lace. The obsidian hills and rivers of mercury run red. This is the land of broken dolls, she says, she 'knows' the way to that place where they are taken. A little girl's pretty white dress that they weaved for her is stained with blood and wine. |
| | |
Barbara Astarte has taken the direct road that turns suddenly and from there, it seems her Wyrd sister pilots the journey.
She carries a torch, the passage being quite the dark voyage.
The interviewer's identity must be concealed and is bestowed a black cloak and medallion. The dialogue proceeds.
Dr. Z: "I am speaking to Wyrd, am I not?"
B Wyrd: "A girl's fine white laced dress is bloody and sweet. A child gathers together the pieces and passes them through the fire here."
Dr. Z: "What then is this?"
B X: "Her name is the weaver, uniter, huntress, war, binder, protectress, crossroads, lover, and queen of whips.
The full moon is not her true face but a reflection of some light.
Her true face is the dark side."
| | |
| --- | --- |
| What appears to be the subject, Strange, is really one of the many confusing and subterfugal manifestations of her personalities passing over the fire with her knife a grotesquely reassembled doll or fetish. It is monstrous. This particular ritual ends when the last call for X-presso sjots closes the coffee shop. | |
ARSENOE

After the expulsion of the Persian dynasty from Egypt, Grecian culture and the Hellenistic world had influenced art, commerce, and even agriculture in the land of the Nile. Here is a portrait of Arsenoe, the wife of Ptolemy Philadelphus, inspired by a sculpture originally part of a temple in Heliopolis that ended up in Rome where it was found in 1710. The style and iconography is conservatively Egyptian. The policy of maintaining temple art in its traditional sense probably helped to gain native support or even to appease the gods. As for Arsenoe, her legacy was rife with controversy, mystery, love, and corruption. Thus, she became, in her own right, the subject of an epoch as extraordinary as any in the passages of Egypt's magnificent history.
STRANGE FAVORITES:
SUHAILA SALIMPOUR
SUHAILA SALIMPOUR IS A HIGHLY-RENOWNED BELLY DANCE PERFORMER, INSTRUCTOR AND CHOREOGRAPHER. THIS PARTICULAR FORM OF MIDDLE EASTERN DANCE WAS PASSED ON TO HER FROM HER MOTHER, JAMILA SALIMPOUR. SUHAILA REVOLUTIONIZED TRADITIONAL CONCEPTS OF THE ART OF BELLY DANCE THROUGH THE QUICK AND SWIFT MOVEMENTS KNOWN AS "ISOLATIONS." SUHAILA'S DAUGHTER, ISABELLA, IS ALSO A PROFICIENT PERFORMER AND INSTRUCTOR.
*SUMMARY WRITTEN WITH AID FROM www.salimpourschool.com/legacy/suhaila/
RANIA
MULTI-AWARD WINNING RANIA BOSSONIS HAS BEEN AN ACCLAIMED DANCER MOST HER LIFE. SHE IS ALSO A FITNESS INSTRUCTOR AND PERSONAL TRAINER (AFAA AND NESTA CERTIFIED). RANIA CURRENTLY TEACHES IN ORANGE COUNTY, CA. SHE ALSO ORGANIZES WORKSHOPS INTERNATIONALLY, AND THROUGH SKYPE, INSTRUCTS HER MANY STUDENTS VIA ONLINE VIDEO LESSONS.
*SUMMARY WRITTEN WITH AID FROM raniabellydance.com/ranias-bio/
ORIGINALLY FOUNDED BY DIANE "SORAYA" CHIOPE OF LONDON, ENGLAND IN 1987, AALIM BELLY DANCE ACADEMY IS NOW UNDER THE TUTELAGE OF ARTISTIC DIRECTOR, SALWA LOIS MARSHALL. SALWA HAS AN EXTENSIVE HISTORY IN THE TEACHING AND PERFORMING OF MIDDLE EASTERN DANCE IN THE ST. LOUIS AND SURROUNDING REGION. EARLY IN SALWA'S CAREER, SHE MENTORED UNDER SIMONE PROUTY (OF THE SIMON'S SEVENTH VEIL'S DANCE). IN RECENT YEARS SHE HAS STUDIED UNDER SUHAILA SALIMPOUR.

PERFORMERS FROM THE AALIM BELLY DANCE ACADEMY & ARABIAN SILK (AALIM'S PROFESSIONAL DANCE COMPANY) HAVE BEEN FEATURED ON A VARIETY OF T.V. PROGRAMS AND AT SEVERAL AREA FESTIVALS AND RESTAURANTS!

AALIM BELLY DANCE ACADEMY CURRENTLY OFFERS CLASSES AT SEVERAL LOCATIONS IN THE ST. LOUIS AREA.
*SUMMARY WRITTEN WITH AID FROM www.aalimdanceco.com/About Us/
ALL ABOUT UNICORNS
EVERYTHING YOU NEED TO KNOW ABOUT UNICORNS. THE UNICORN IS A LEGENDARY BEAST WITH A SINGLE LARGE, SPIRAL HORN PROTUDING FROM ITS HEAD. FROM ITS EARLIEST INCEPTION WHICH DATES BACK TO THE NAME OF A GOLD COIN IN SCOTLAND, MEDIEVAL ACCOUNTS OF THIS MAGNIFICIENT CREATURE ARE DERIVED FROM BIBILICAL AND ANCIENT SOURCES. THE UNICORN HAS BEEN DISTINCTIVELY DESCRIBED AS A KIND OF GOAT, WILD ASS AND, MOST NOTABLY, A BRILLIANT AND MAGICAL HORSE.
*SUMMARY WRITTEN WITH AID FROM https://en.wikipedia.org/wiki/Unicorn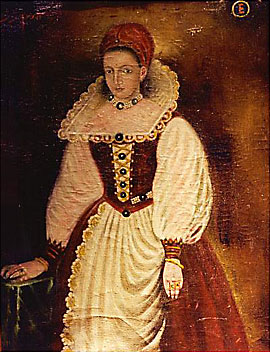 BORN TO PARENTS, BARON GEORGE AND BARONESS ANNA BATHORY ON AUGUST 7TH, 1560 C.E., COUNTESS ELIZABETH WAS A HIGHLY-EDUCATED LIBERTINE NOBLE. SHE IS NOTORIOUSLY WELL KNOWN FOR THE TORTURING AND MURDERING OF YOUNG GIRLS AND BOYS FOR HER OWN PLEASURE. ELIZABETH BATHORY'S NAME HAS BECOME SYNONYMOUS WITH VAMPIRES AND FEMALE SERIAL KILLERS.
*SUMMARY WRITTEN WITH AID FROM www.theresabathory.com/legend_of_elizabeth_bathory.html
WANT TO KNOW ABOUT FAMOUS SERIAL KILLERS, OTHER MURDERERS...? HAVE QUESTIONS ABOUT LAW ENFORCEMENT OR WANT TO LEARN ABOUT ITS HISTORY? THIS SITE CONTAINS INFORMATION ABOUT ALL THESE SUBJECTS AND MORE!
*SUMMARY WRITTEN WITH AID FROM www.crimemuseum.org/about-us/
BANDS
THE ELECTRIC HELLFIRE CLUB
ESTABLISHED IN 1991 BY FORMER MY LIFE WITH THE THRILL KILL CULT MEMBER, THOMAS THORN. THE BAND ALSO INCLUDES DRUMMER ERIC JAMES PATERSON, GUITARIST RICKTOR RAVENSBRUCK AND BASSIST/VOCALIST SABRINA SATANA.

*SUMMARY WRITTEN WITH AID FROM https:en.wikipedia.org/The_Electric_Hellfire_Club
MORS SYPHILITICA (PHOTO: TRIPELEXIR PRODUCTIONS)
FORMED IN NEW YORK BY LISA AND ERIC HAMMER, MORS SYPHILITICA RELEASED 3 ALBUMS: 'MORS SYPHILITICA,' 'PRIMROSE'AND 'FEATHER AND FATE.' IN 2001, MORS SYPHILITICA RELEASED 'FEATHER AND FATE' ALBUM ON PROJECT RECORDS. AS A RESULT MORS SYPHILITICA'S MUSIC EXPANDED TO A LARGER AUDIENCE.

*SUMMARY WRITTEN WITH AID FROM https://en.wikipedia.org/wiki/Mors_Syphilitica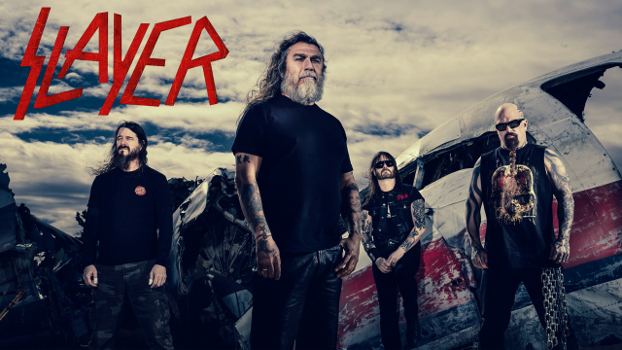 FORMED IN 1981 BY GUITARISTS KERRY KING AND JEFF HANNEMAN, VOCALIST/BASSIST TOM ARAYA AND DRUMMER DAVE LOMBARDO, SLAYER HAVE RIGHTFULLY ATTAINED THE DESIGNATION OF BEING AMONG THE TRUE FOUNDERS OF THRASH METAL. LOMBARDO PERFORMED ON VARIOUS ALBUMS AND SHOWS (1981-1986, 1987-1991 AND 2001-2013), BUT WAS LATER REPLACED BY PAUL BOSTAPH (1992-1996, 1997-2001 AND 2013-PRESENT). DUE TO THE UNFORTUNATE DEATH OF JEFF HANNEMAN IN 2013, GARY HOLT BECAME SLAYER'S CURRENT GUITARIST. SLAYER STILL CONTINUES TO TOUR, ALAS SUPPORTING THEIR 13TH AND MOST RECENT STUDIO ALBUM, 'REPENTLESS'.

*SUMMARY WRITTEN WITH THE AID OF https://en.wikipedia.org/wiki/Slayer and https://www.slayer.net
MINISTRY

MINISTRY BEGAN IN 1981 IN CHICAGO, ILLINOIS. THE ORIGINAL LINE-UP CONSISTED OF AL JOURGESEN-VOCALS AND OCCASSIONAL GUITARS, STEPHEN GEORGE-DRUMS, ROBERT ROBERTS-KEYBOARDS AND JOHN DAVIS-KEYBOARDS. NEW WAVE SYTHPOP WAS MINISTRY'S ORIGINAL SOUND AND LATER THEIR SONGS EVOLVED A MORE AGGRESSIVE AND HEAVY APPROACH. IN THE MID-80'S, JOURGESON PARTED WAYS WITH STEPHEN GEORGE AND SIGNED ONTO SIRE RECORDS. SINCE THEN MINISTRY HAS EXPERIENCED SEVERAL CHANGES IN THE LINE-UP OF THEIR STUDIO AND LIVE PERFORMANCES. THEY HAVE RELEASED 14 ALBUMS. THEIR MOST RECENT TOUR WAS THE 'FROM BEER TO ETERNA TOUR,' 2015.

*SUMMARY WRITTEN WITH AID FROM https://en.wikipedia.org/wiki/Ministry_(band)
FOUNDED IN BRITISH COLUMBIA BY CEVIN KEY (KEVIN CROMPTON) IN 1982 WITH THE LATER ADDITION OF VOCALIST NIVECK OGRE (KEVIN OGILVIE), SKINNY PUPPY'S VARIOUS MEMBERS HAVE INCLUDED DWAYNE GOETTLE (1986–1995), DAVE "RAVE" OGILVIE (LONG-TIME ASSOCIATE, PRODUCER AND "UNOFFICIAL" FORTH MEMBER, UNTIL 1995), MARK WALK (2003-PRESENT), GUESTS BILL LEEB (1985–1986, A.K.A. WILHELM SCHROEDER) AND MOST SIGNIFICANTLY, AL JOURGENSEN (1989).

*SUMMARY WRITTEN WITH AID FROM https://en.wikipedia.org/wiki/Skinny_Puppy
GENITORTURERS
ESTABLISHED IN ORLANDO, FLORIDA BY LEAD SINGER GEN, THEY WERE ORIGINALLY KNOWN AS 'THE FESTERING GENITORTURERS'. THE BAND AT THAT POINT CONSISTED OF GEN (LEAD VOCALS), ERIC GRIFFIN (GUITARS, BACKING VOCALS), KRIZ D.K. (DRUMS) AND RYAN SEELBACH (BASS). THEY LATER SHORTENED THEIR NAME TO THE GENITORTURES. THE GENITORTURERS HAVE TOURED THE U.S., JAPAN AND EUROPE QUITE EXTENSIVELY, AND ARE INTERCULTURALLY RECOGNIZED FOR THEIR FOR THEIR CUTTING EDGE, OFTEN CONTROVRSIAL PERFORMANCES AND EXTRAORDINARY SHOWS.

*SUMMARY WITH AID FROM https://en.wikipedia.org/wiki/Genitorturers
ROB ZOMBIE IS AN AMERICAN MUSICIAN, FILMAKER AND SCREENWRITER. IN 1998, ROB ZOMBIE RELEASED HIS FIRST SOLO ALBUM 'HELLBILLY DELUXE'. ZOMBIE COMPLETED AND RELEASED HIS SECOND ALBUM, 'THE SINISTER URGE', IN1992. 'HELLBILLY DELUXE' WENT TO SELL OVER THREE MILLION COPIES WORLDWIDE AND 'THE SINISTER URGE' BECAME HIS SECOND PLATINUM ALBUM IN THE U.S.. PRIOR TO HIS FOLLOW -UP ALBUM, 'EDUCATED HORSES,' ZOMBIE PARTED WITH GEFFEN RECORDS AND SIGNED WITH ROADRUNNER RECORDS. IN 2010, 'HELLBILLY 2' WAS RELEASED. ZOMBIE EVENTUALLY PARTED WAYS WITH ROADRUNNER RECORDS IN 2012 AND SIGNED WITH UNIVERSAL MUSIC ENTERPRISES AND T-BOY RECORDS. ROB ZOMBIE'S MUSIC AND IMAGERY DRAW A CONSIDERABLE AMOUNT OF INFLUENCE FROM CLASSIC HORROR MOVIES AND 70'S 'SLASHER' FILMS.

*SUMMARY WRITTEN WITH AID FROM https://en.wikipedia.org/wiki/Rob_Zombie
ORIGINALLY FOUND IN PARIS, FRANCE IN 1984 BY SASCHA KONIETZKO AND GERMAN PAINTER AND MULTIMEDIA ARTIST UDO STRUM. AFTER STRUM'S EARLY DEPARTURE FROM THE PROJECT, KONIETZKO CONTINUED TO FULFILL MANY MORE TOUR DATES. KMFDM WOULD THUS ENDEAVOR TO FEATURE QUITE A FEW MUSICIANS OF NOTORIETY ON VARIOUS RECORDS AND IN LIVE PERFORMANCES. THEY LAST TOURED IN THE U.S. FOR THEIR 2011 "KEIN MITLEID" TOUR.

*SUMMARY WRITTEN WITH AID FROM https://en.wikipedia.org/wiki/KMFDM
*ALL SUMMARIES WRITTEN BY BARBARA STRANGE WITH HER OWN INTERPRETATION.